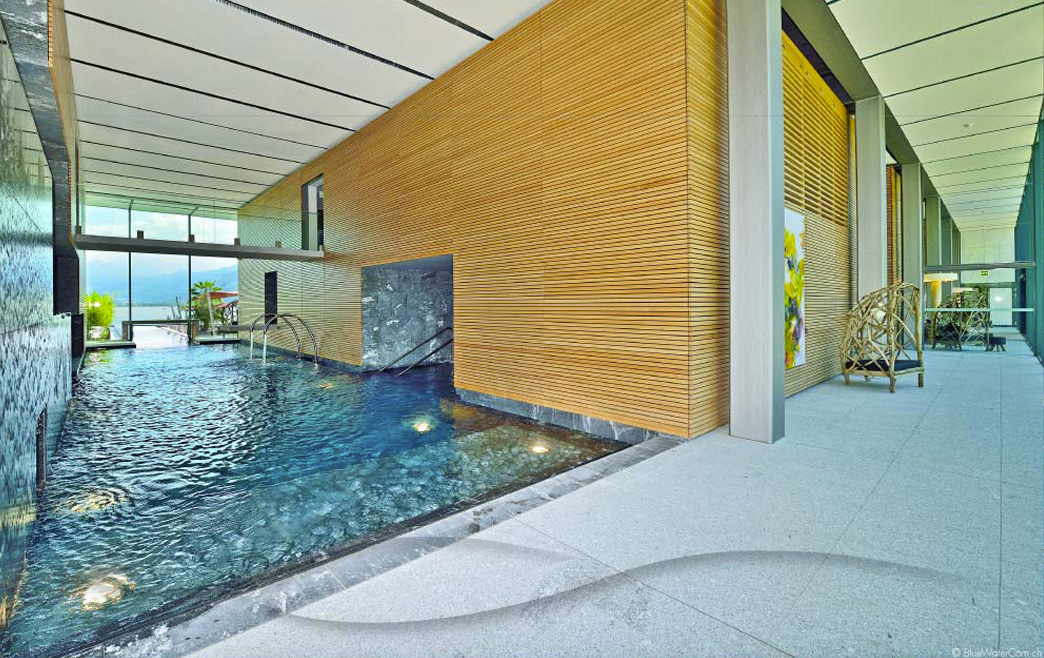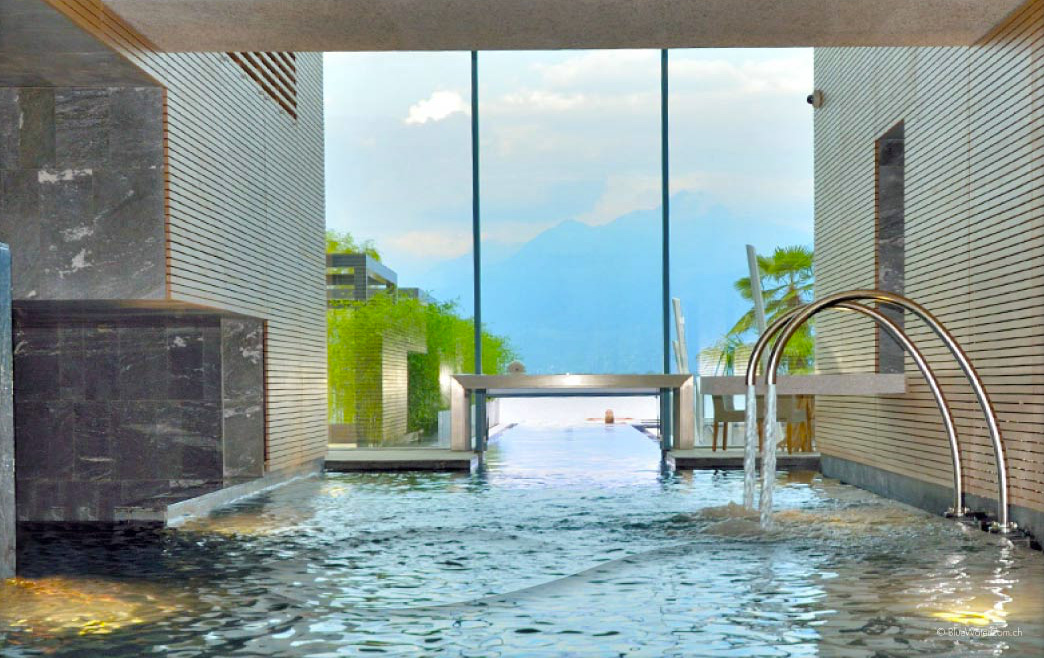 Description
he Termali Salini & Spa Locarno is exclusively reserved for adults. The spa is divided into 3 zones: Saunas, Baths and Gastronomy. The saltwater baths have been set up over two levels as a bathing ritual, where guests progress from one stage to the next and can enjoy optional treatments. Immerse yourself in another world and let the pressures of everyday life slip away.
The Termali Salini & Spa Locarno is both a meeting point and a place of tranquility and relaxation. The complex is unique both for its spectacular lakeside location and its architecture, which reflects the famous Ticino river valleys in a modern, abstract design featuring alcoves, caves and waterfalls while highlighting the majestic panorama.
Experience a surreal sense of freedom when you gaze at the breathtaking view from one of the exclusive private spas or the terrace on the top deck. In contrast, the multifaceted sauna area on the lower deck will make you feel as though you've been transported to an underwater world. Enjoy the sensation as you become one with it.