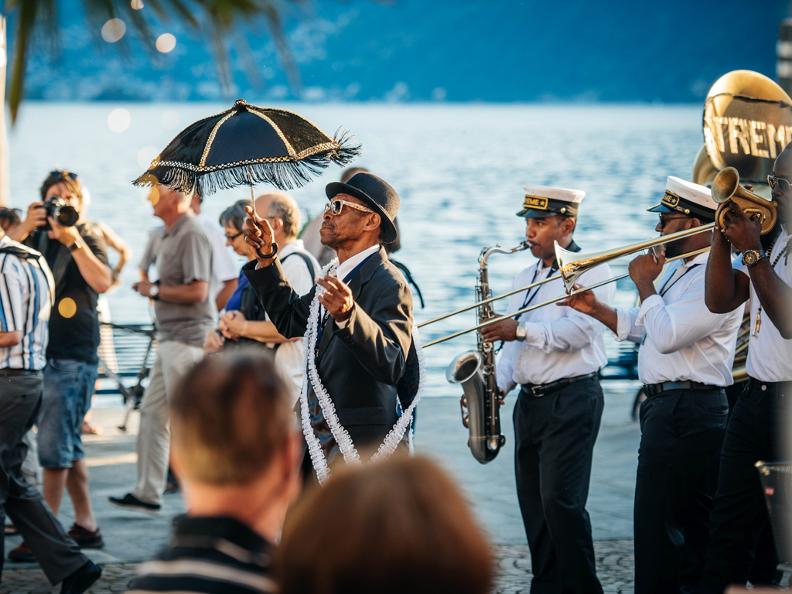 Description
Ascona and its impressive lakeside have been a major music venue for over thirty years as host to one of Switzerland's main jazz events, in fact the only jazz event outside the United States officially sponsored by the New Orleans Convention and Visitors Bureau.
The atmosphere by the lakeside is transformed by the music and cuisine of Louisiana. Over 150 concerts by well-known New Orleans groups (including Jon Cleary and Glen David Andrews) and European artists, jam sessions and tributes to the jazz legends (this year is the hundredth anniversary of the birth of Ella Fitzgerald): you will find this and much more besides at the 34th edition of JazzAscona.
Line-up 2017: Jon Cleary, The New Orleans Jazz Vipers, Opé Smith, Paolo Belli, Players Ella & Louie Tribute Band, Emma Pask Quartet, Glen David Andrews & Twogether, Nina Attal, Louis Prima Forever, Gismo Graf Quartet, Tom Swift and many more.
Order the tickets on ticketcorner.ch starting in Februay 2018 or by Ascona-Locarno Tourism (tel. 0848 091 091).
To JazzAscona with the bus and with the train: a useful service at the end of the concerts.